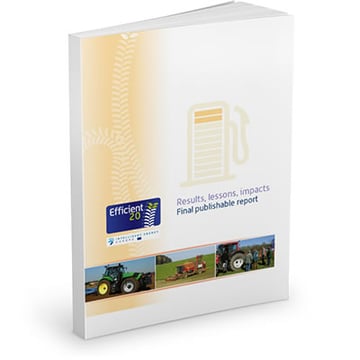 Let's put our tractors
on a diet
Energy savings achieved by Efficient 20 farmers and foresters
A network of European farmers and foresters is committed to reducing its fuel consumption by 20%.
Efficient 20 is an Intelligent Energy for Europe project designed to encourage farmers and foresters to participate in achieving the European Union's target of 20% energy savings by 2020. The project focuses on fuel used by agricultural machinery, which accounts for more than 50% of the direct energy consumed in agriculture.
Pilot groups of farmers and foresters from 9 different countries have tested different fuel saving solutions on their machines and tires play an important role in many of these solutions.
Here are their results ⟩